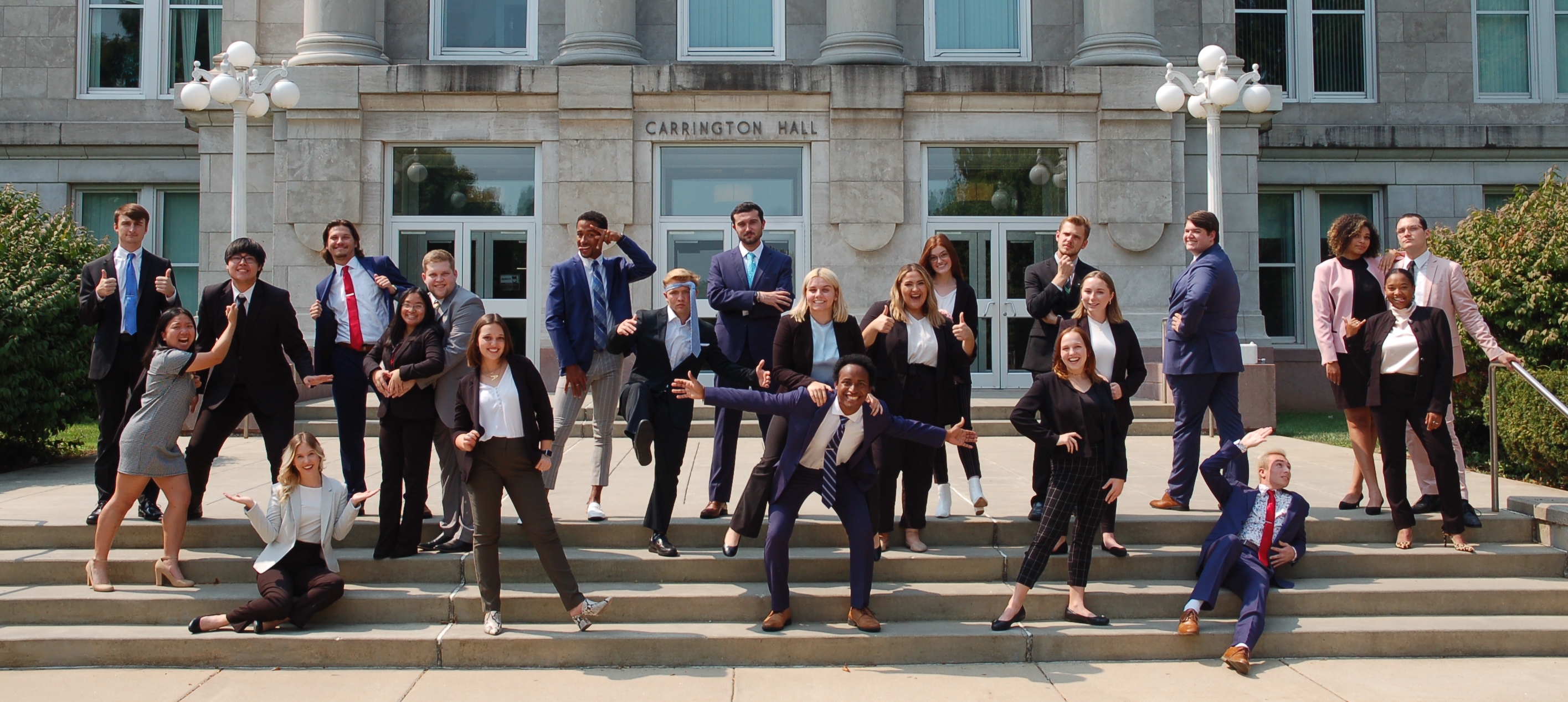 Reasons to be in Student Government Association
Attention Missouri State students! Student Government Association will resume its weekly meetings in the Fall 2022 semester. Apply to be a senator if you want to get involved on campus, make an impact on issues involving to you and your peers, voice your opinion, network, develop yourself professionally, and love the bears!
Applications for the 2022-2023 Academic Term will open in August, check back for more information! If you have any questions or concerns please email mostatesga@gmail.com.
Background
The Student Government Association was officially formed in 1921 as a representative body to the university, though it was then called the Student Council. In the 1950s, the organization became known as the Student Senate, and by spring 1962 it was titled the Student Government Association. The legislative branch is still often referred to as the Student Senate (Senate).
Composition of the SGA
SGA, like our United States Federal Government, is separated into three branches: Executive, Legislative, and Judicial. It is important to remember that, like our U.S. Government, SGA follows a separation of powers. This means that members of the Executive Branch are to have little to do with the affairs of the Legislative and Judicial Branches. The same is expected of the other two branches.
Check out what SGA is up to!
Discover passed resolutions this year!
Discover passed resolutions prior years!
SGA Blog

Loading