Bear With Me
About the Bear With Me Program
The Bear With Me program is an initiative that was brought to Missouri State University by Student Government Association in the Spring 2018. This program gives students an alternative way to pay parking citations by completing community service hours. Students will have 15 days from the date the citation was issued to complete their community service hours as part of the Bear With Me program.
---
How to log your hours
1. Log into your My Missouri State account.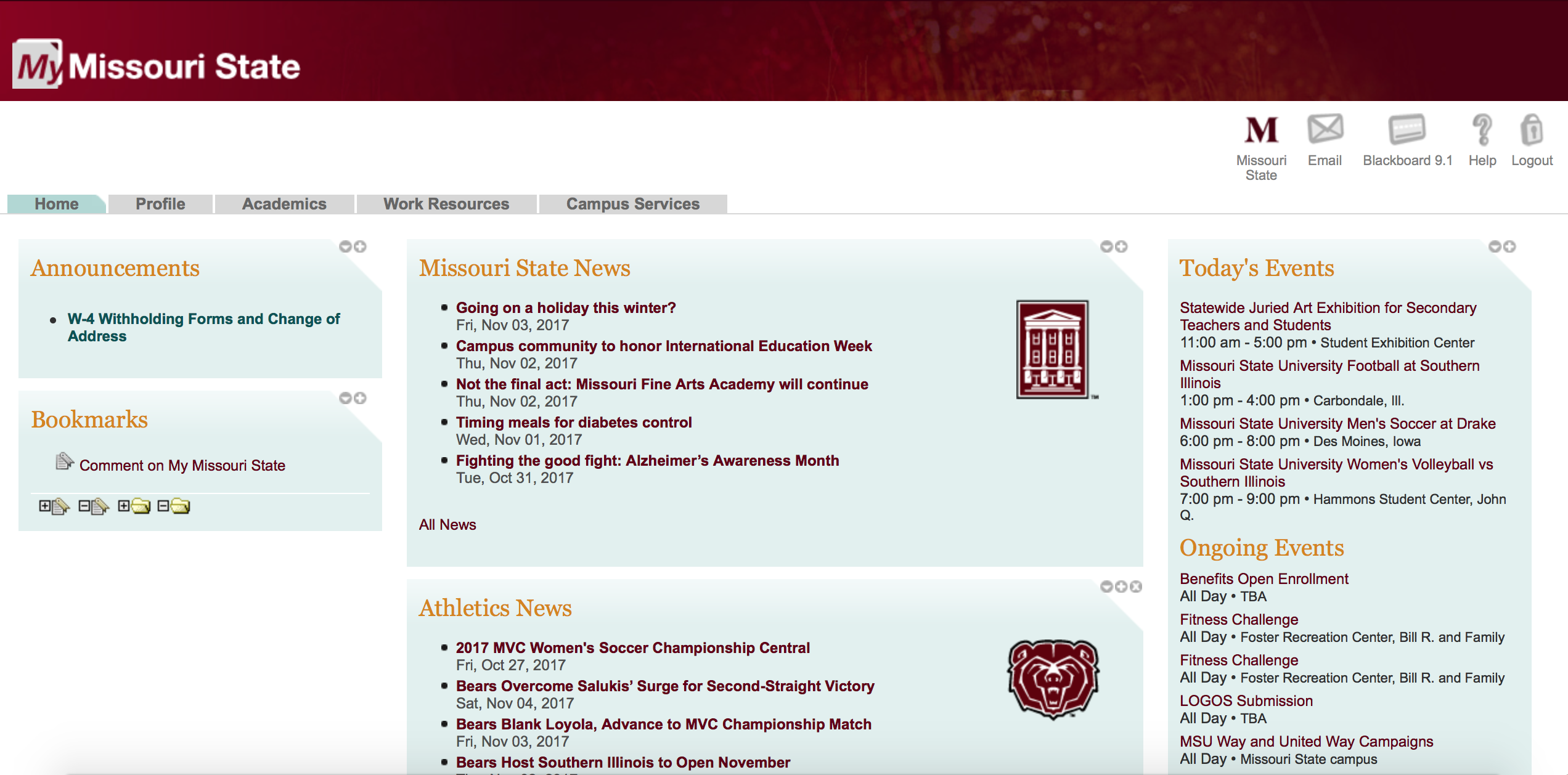 2. Navigate to the profile tab and click on "Campus Link".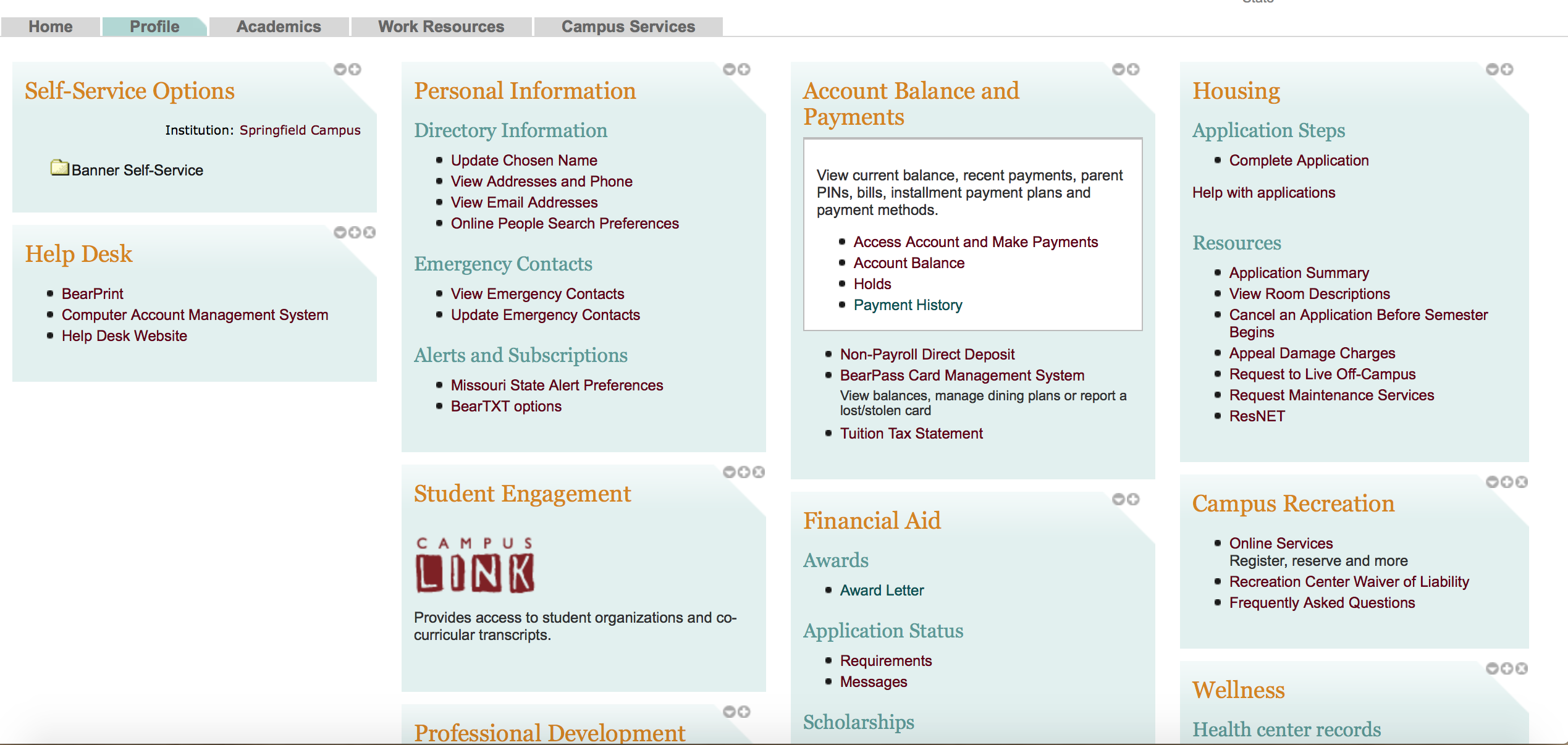 3. Using the Campus Link search bar, look up Bear With Me.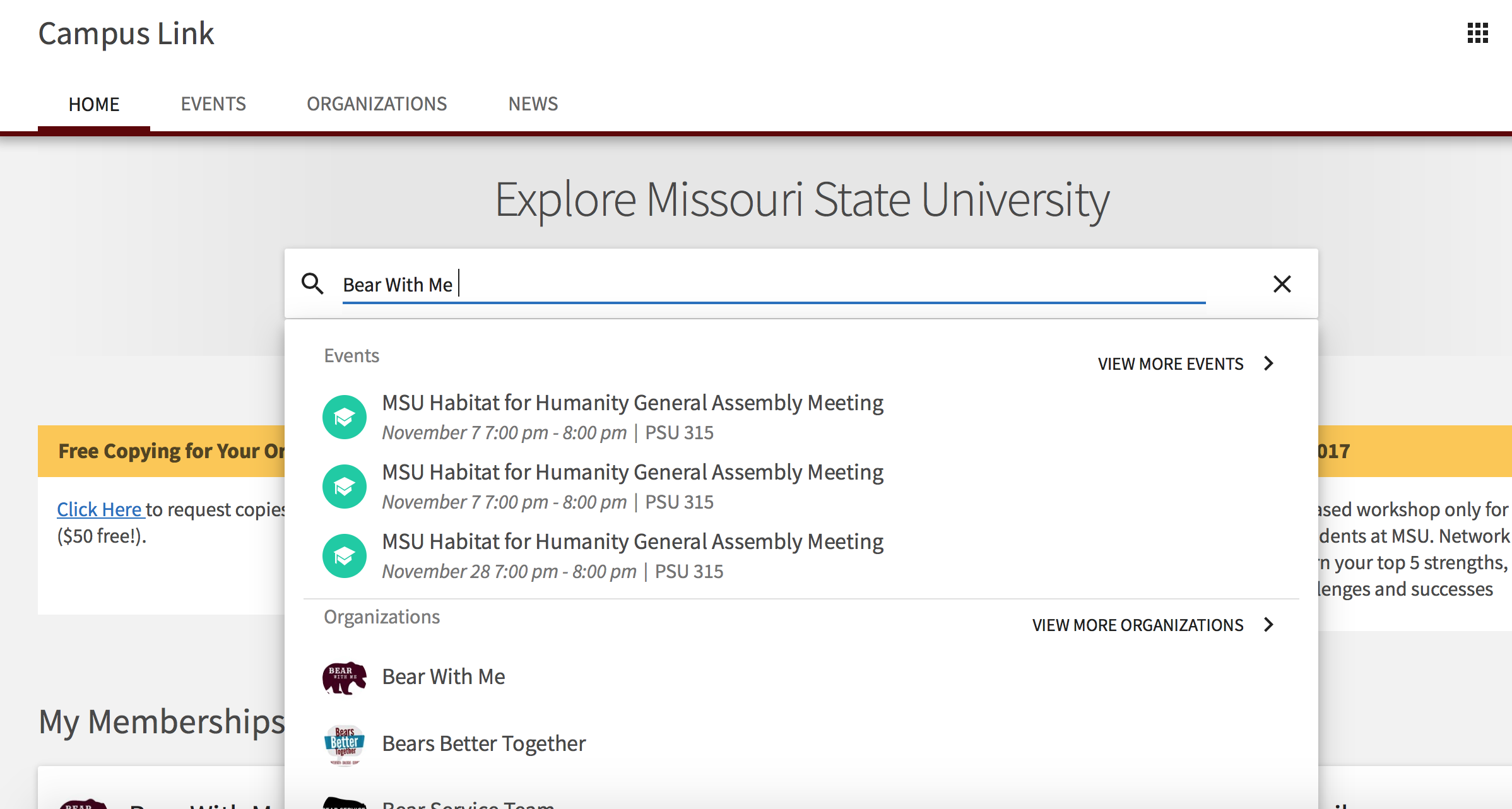 4. First, request to join the Bear With Me organization. Your request should be approved automatically. Then, click on your profile button in the top right hand corner to bring out the navigation bar as picture below. Click "Service Hours".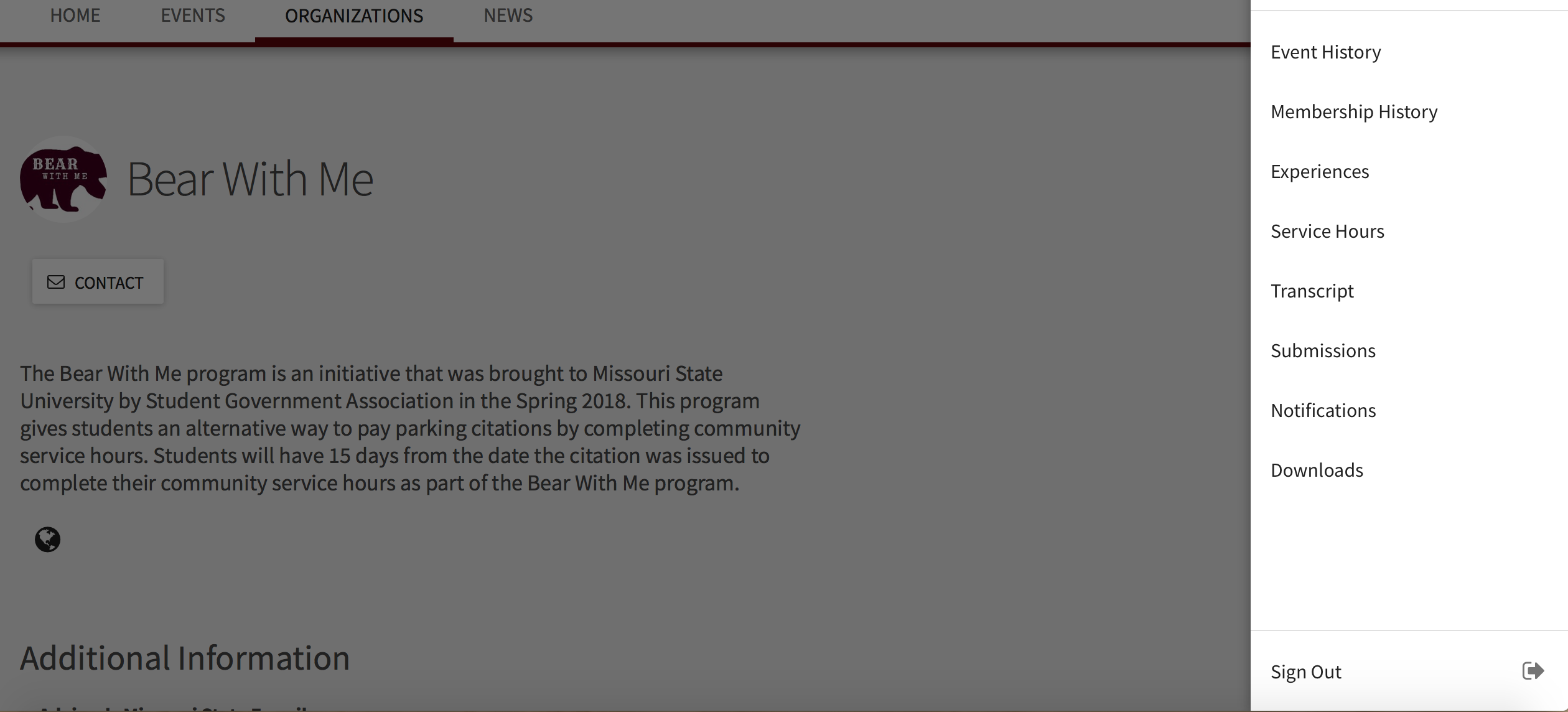 5. Click the button "Add Service Hours".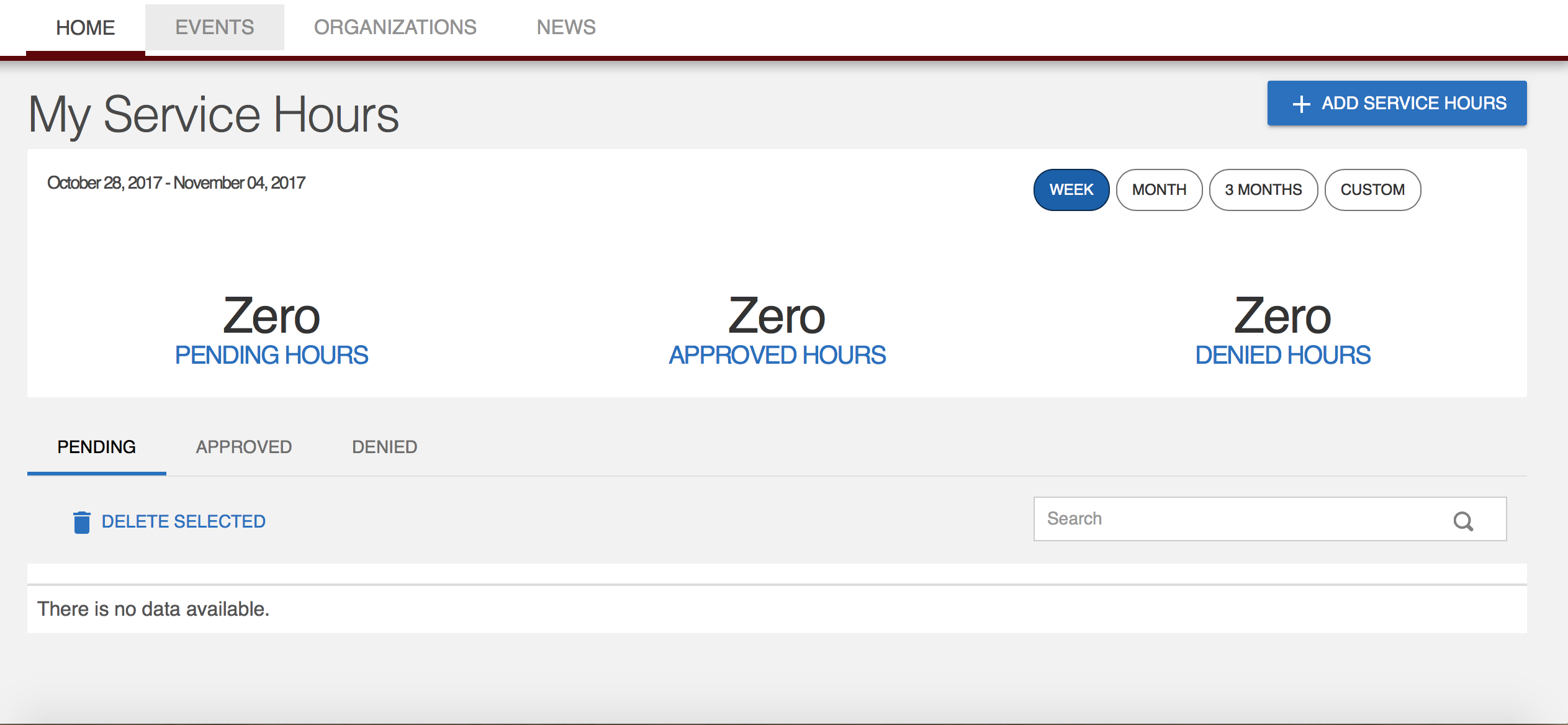 6. Fill out the form pictured below completely, and submit for approval.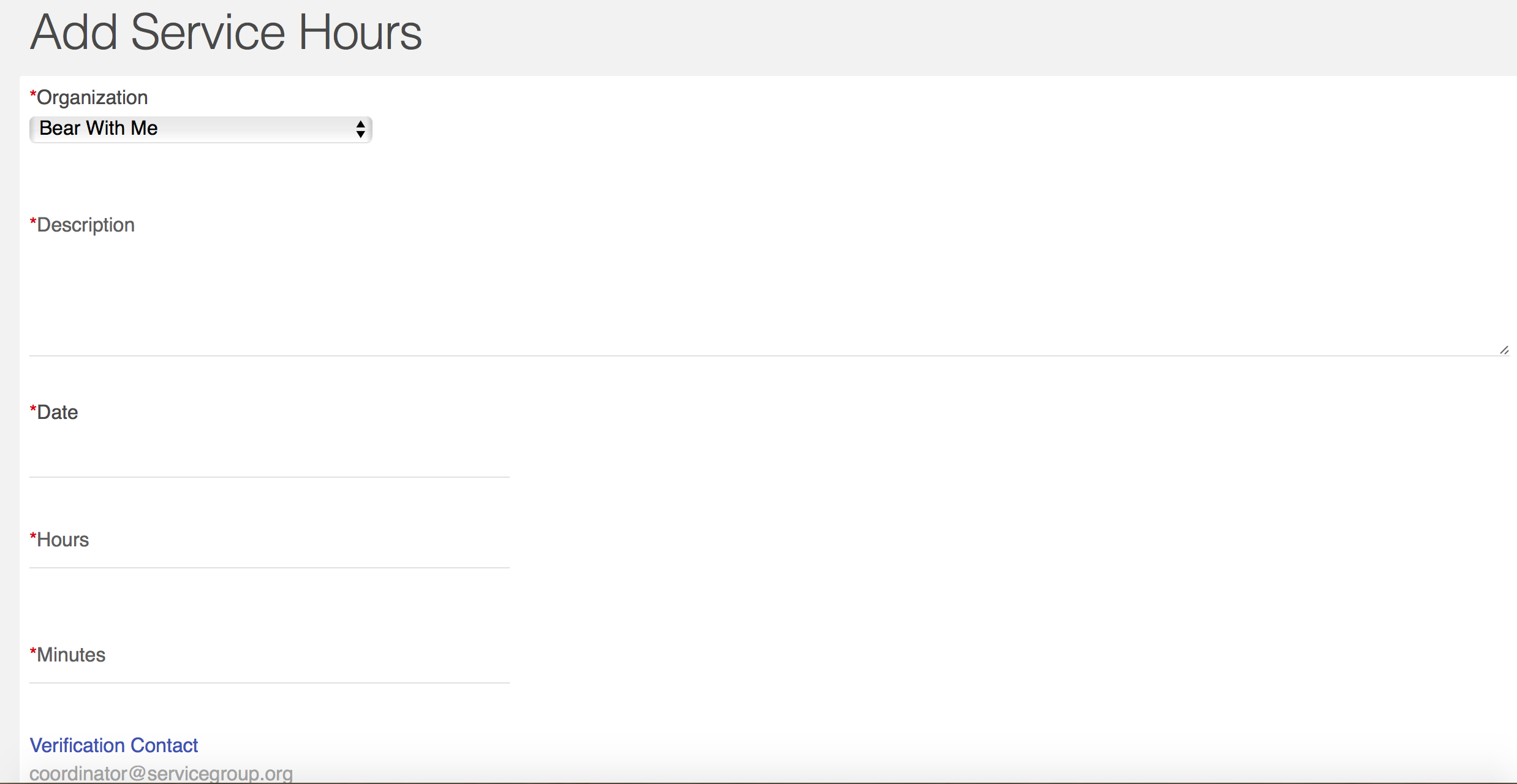 ---
How to submit the Bear With Me form
1. When on the campus link page for Bear With Me, navigate to the "Forms" section. Click on "Bear With Me Submission".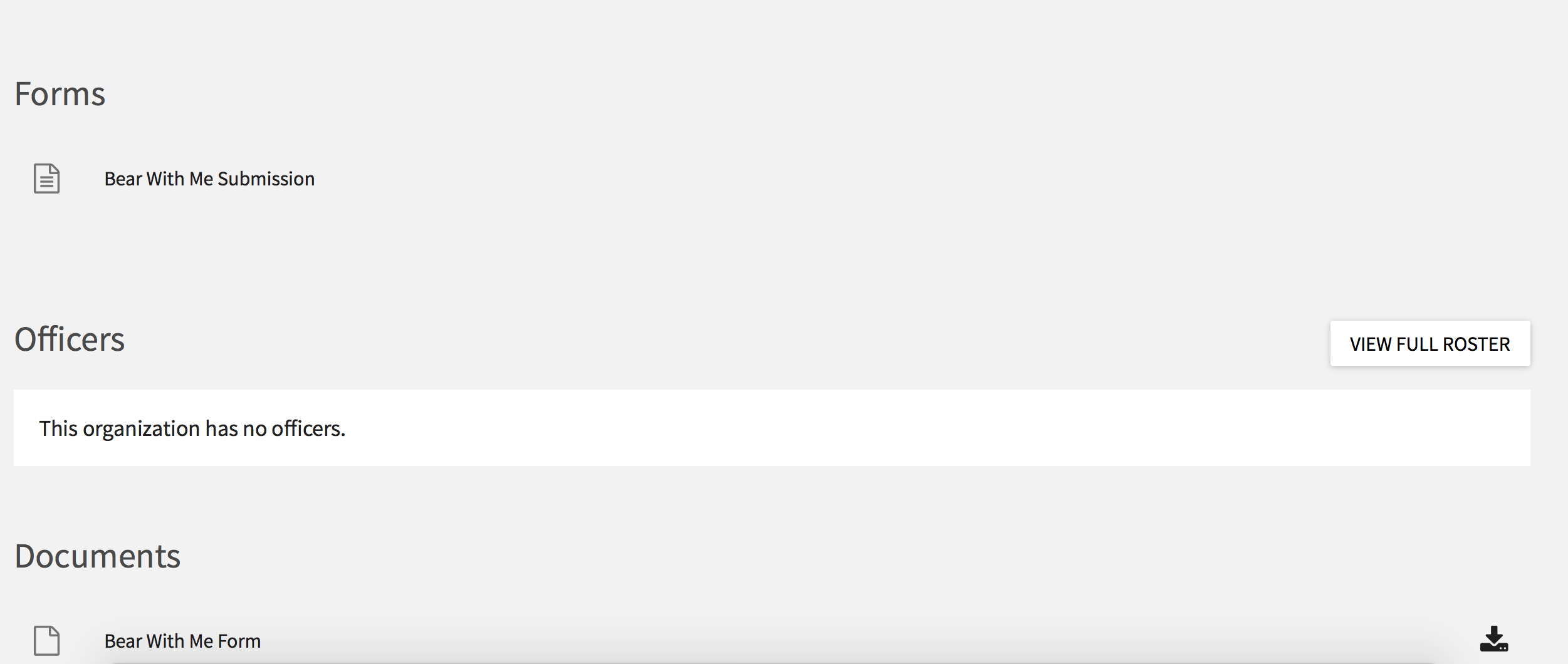 2. Click on "Upload File" and upload your completed Bear With Me form to Campus Link